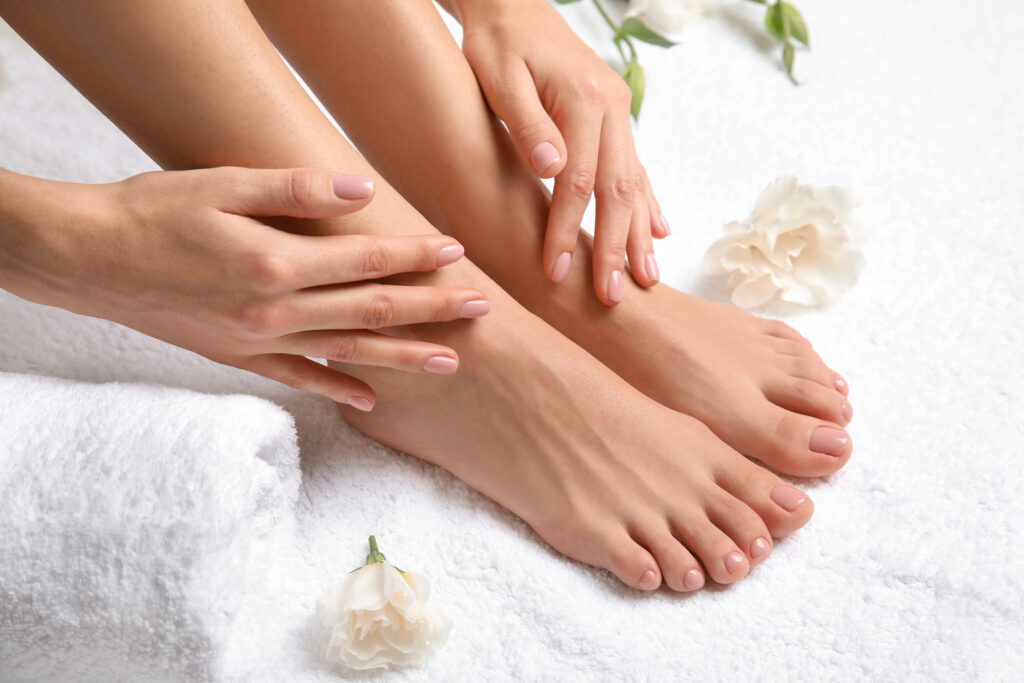 Classic Manicure / Pedicure
Our Classic Manicure begins with an AHA cuticle treatment while wrapping your hands in warm towels, for the ultimate in rehydration. This is followed by a relaxing hand and arm massage using natural emollients and botanical extracts for smoother and younger looking skin. Finished with your choice of polish color or buffed to a beautiful shine.
Our Classic Pedicure begins with a warm purifying Almond Milk bath, followed by a natural sugar scrub formulated with Alpha Hydroxyl Acids and Avocado lipids to reduce dry callused skin. A cooling hydrating mask, for a soft exhilarated feel and smooth skin, are incorporated, and to complete this service a foot and leg massage for total relaxation.
*Pricing excludes Big Cypress Spa Location

*Some Services not available at all locations