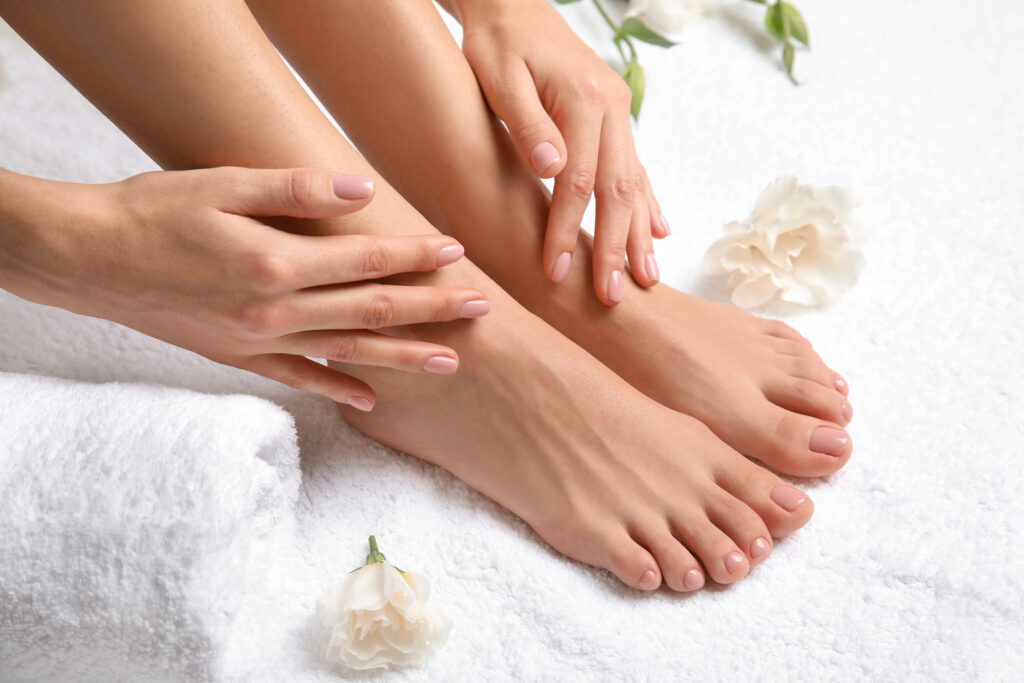 Classic Manicure / Pedicure
Our Classic Manicure begins with an AHA cuticle treatment while wrapping your hands in warm towels, for the ultimate in rehydration. This is followed by a relaxing hand and arm massage using natural emollients and botanical extracts for smoother and younger looking skin. Finished with your choice of polish color or buffed to a beautiful shine.
Our Classic Pedicure is part of the CND™ PRO SKINCARE , a complete line of prebiotic-enriched spa products consisting of a mineral bath, exfoliating salt scrub, callus smoother and an intense hydration treatment for healthier-looking skin. Formulated with natural origin Prebiotic Complex, which helps to strengthen the skin's natural defenses. The CND™ PRO SKINCARE  formulas contain a blend of natural origin ingredients, including hydrating Avocado Oil, revitalizing Vitamin E, and nourishing Shea Butter.
*Pricing excludes Big Cypress Spa Location

*Some Services not available at all locations